Funny things can happen when you talk about the perfect position to poo!​
The PROPPR was brought to life by a crowd-funding campaign back in 2015. 
The then owners and founders saw a gap in the market for a quality and beautifully designed toilet footstool that considered 'form' as well as function. 
Inspired by the sleekness of Scandinavian design, the elegant PROPPR was born.
Zhenya Gerson, a colonic hydrotherapist and gut health specialist, and long-term and passionate advocate for the use of a poop stool when doing your 'bathroom business', was introduced to the PROPPR by a colleague. She was immediately taken by its sleek and attractive design, different to any other toilet footrest she'd seen on the market, and loved that it was Australian designed and owned. Zhenya's Sydney-based colonic hydrotherapy clinic, Exhale Wellness Spa soon became a stockist.
Jacqueline Weiley, a marketing and communications professional, discovered the merits of a bathroom foot stool when she became a client of Exhale. This discovery also triggered a memory of her dad advocating the use of a poop stool, following advice he'd been given from a herbalist over 30 years ago. Loving the PROPPR's stylish and simple form, Jacqueline purchased one for herself.
The PROPPR proved to be popular with Exhale clients, and when Zhenya heard that the business was on the market, she was hopeful that someone would continue with the venture and further propel the PROPPR to its potential.
Following a random but perhaps divinely orchestrated conversation in the clinic with Jacqueline, the two became the new co-owners of the PROPPR in May 2018.
The PROPPR has won a prestigious Australian Good Design Award, has garnered attention from media and celebrities, and is now found in homes, clinics and some of the best hotels in Australia and around the world.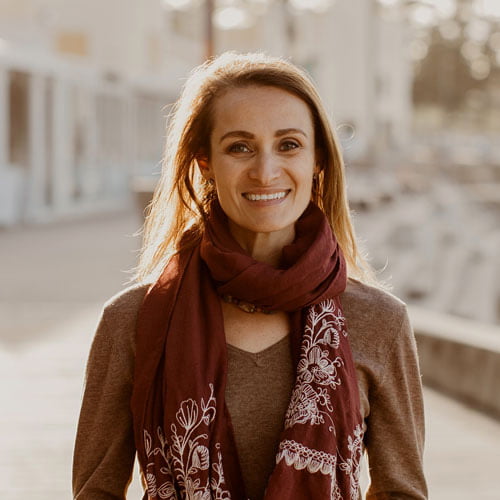 Zhenya is an I-ACT Certified Colon Hydrotherapist, Holistic Nutritionist, Wellness Consultant, Yoga Instructor and owner of Exhale Wellness Spa in Sydney. Zhenya is driven to empower people to be aware of their own bodies, to live a healthy life, and to make conscious decisions about their own health and personal wellbeing.
When Zhenya's not at Exhale, delivering retreats and workshops, or working on the PROPPR, you can find her down at her local beach with her 4-legged best friend Dixie. Or she may be in a yoga or pilates class, attending a workshop on gut health (of course), cooking or checking out the latest local restaurant recommendations.
Jacqueline has worked as a marketing and communications professional for over 30 years, primarily in the corporate and not-for-profit sectors, and as a consultant to start-ups and small businesses. Growing up and working in Sydney, Jacqueline established a 'side hustle' operating a successful food tourism business on the south coast, which she sold in 2016.
Now living full-time on the south coast of NSW, Jacqueline is passionate about food provenance, making healthy lifestyle choices and creating balance. And, of course, good gut health has become a focus. She loves to cook, to discover destinations through the local food scene, and enjoys Stand Up Paddleboarding.